Why launch on Product Hunt?
Product Hunt launch can be a quick win to build brand awareness. Product Hunt is a website with 6 million monthly visits according to similarweb: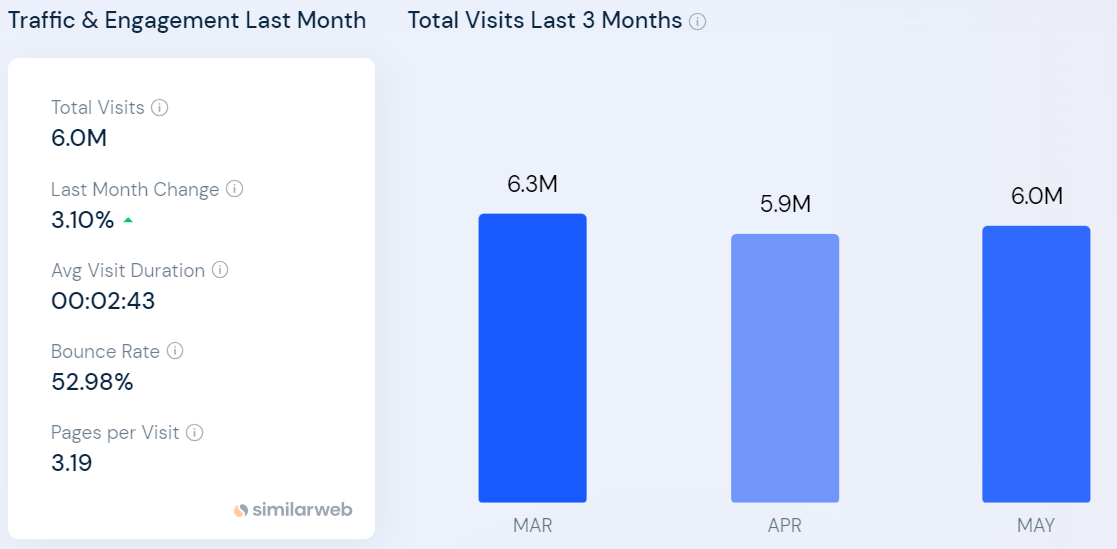 Launching on Product Hunt typically generates a burst of traffic on your website, which is useful to get leads.
In addition to this you will get a do-follow link from a high authority website which is good to boost your SEO.


How to launch on Product Hunt?
I launched more than 30 products on Product Hunt. From my experience, you don't always want to go all in and aim for the 1st product of the day.
Being the first product of the day requires a lot of work. Furthermore, it will be hard to finish in the top 5 if you don't have a pre-existing audience. If you product is still early stage I strongly recommend to go for a no-frill product launch:
Launch on a Friday as it a low competition day
Aim for the top 10 to be feature in the newsletter
Get 100 to 300 visits on your website to collect behavioral data about your product
Product Hunt allows you to relaunch after 6 months if you release a new feature. All people who upvoted your launch automatically become followers of your product page. This will make your product relaunch much easier as all your followers will receive an email notification about the launch.
How can we help ?
We are offering 3 options to help you with Product Hunt:
Do it yourself
No frill launch
All in launch
Price/month
$30
$200 + performance bonus
$1000 + performance bonus
Good for
If you are short on cash but are ready to invest time.
Early stage startup, who want some beta users
Established startups with 500+ users
What you get
1 consulting call
Launch template customised for you
We hunt the launch for you
We share the launch to our audience
All of no-frill package
We create design assets for the launch
We create copy for the launch
Linkedin outreach boost
In addition to those 3 packages we can help you set up a linkedin outreach campaign to prepare your launch. This required at least 3 weeks as linkedin is limiting you to 100 contact requests per week.
For $50 we will create a database of Product hunt users which upvotes simar product and our outreach copy which generate 72% acceptance rate.
Why launch with us?
We have a lot of experience with Product Hunt and helped several product in the top 5:
Our product hunt launch template was the 5th product of the month in the marketing category.
We also have experience with bootstrap startups working on tight resources. We bootstrapped a SaaS of our own, so we can advise you about how to leverage Product Hunt without breaking the bank.
If you want to discuss our offer more in detail, do not hesitate to schedule a free call.
👇 Get all your Product Hunt required texts 👇