Power up your
SaaS marketing with
Growth hacking
We help businesses to get more leads with sales automation and referral traffic optimization.
Our awesome clients rock
We love working with these successful global SaaS startups.





Designed for B2B Saas companies
Growth hacking packages that work.
Fractional CMO 🧙‍♂️
Get started with marketing activities without the cost of a full-time CMO.
SEO content strategy 🔎
I heard it many times: "I wish to start with SEO earlier." Let's create a long-term content strategy based on an analysis of your audience and keyword research.
Quora marketing 📝
Let's generate high-intent leads with Quora. It's a time-consuming process, but we do the heavy lifting for you.
Product Hunt 😻
Product Hunt launch is a great way to get exposure for your product. However, you can get much more out of this platform by integrating it into your lead generation strategy.
LinkedIn Automation 🤖
Linkedin automation can generate consistent flow of leads. We design automated outreach campaigns that help you get more sales.
Content distribution 📣
Content is king but content distribution is king kong! We will help you re-cycle your content to social posts, Quora answers, Twitter threads, etc.
Growth hacking audit 🚀
We will analyze your current marketing activities, your competitors, and your user base. This allows us to recommend a detailed action plan.
LinkedIn Content 📝
Leverage AI and automation to distribute your content on LinkedIn and nurture your leads automatically.
Discussion monitoring 🗨
We check various websites and notify you about relevant on-going discussions you can jump in. We monitor Producthunt, Reddit, Twitter, and LinkedIn.
Twitter growth 🐔
Increase your presence on Twitter by combining smart processes and high-quality content. Reach to relevant audience based on market research.
Referral traffic 📈
We get your project listed on 100+ sites, and optimize visibility to generate hundreds of referral monthly traffic.
Influencer mining 🤙
We identify relevant influencers on YouTube, Medium, Instagram, Twitter, and Quora. This is the perfect package if you want to launch an affiliate program.
Backoffice Automation 🤖
We are masters of automation. We can help you automate your backoffice processes so you can focus on your business.
MarTech audit ⭐
We review all marketing tools you are using and give you recommendations that help you optimize your marketing activities.
Growth mentoring 💪
We help early-stage startups to kick-off their marketing.
Learn more
Meet our growth expert

Free 30-min consultation

No commitment needed
Why work with us
Don't take our word for it. Check testimonials from our clients.

⭐⭐⭐⭐⭐
" All are talking about growth hacking but the most things you can see out there is bullshit. Even more, I was surprised by a real growth hackers. 100% recommended. "
Lukas Mehnert -
CMO, Smartlook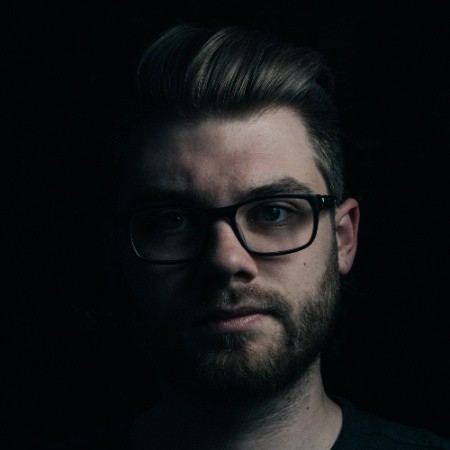 ⭐⭐⭐⭐⭐
" Our referral traffic increased by +200% thanks to their data research. We follow the guideline and answer dozens of relevant questions & discussion with SEO traffic. "
Tomas Vestenicky -
CEO, Feedbear






⭐⭐⭐⭐⭐
" They are data-oriented wizards, which are good to have around when you need a different perspective on your challenges. If there's a play that involves gathering data and automating actions, They will know about it and will execute it for you. "
Jan Kuzel -
Head of growth, Satismeter

⭐⭐⭐⭐⭐
" They have proved themselves, not only as an creative partner for brainstorming, but also very strict analyst with sophisticated methods of research that eventually lead to business innovation and bring lots of accurate data into evaluation. "
Jan Lopusek -
Startup Studio manager, TopMonks
How to get started
Open new marketing channels using our unique growth hacking services.
This is the process we follow with our clients.
1.

Free consultation

Schedule a quick call with us so we can learn about your business and better understand your needs.
2.

Growth strategy

We design a custom marketing plan for your project by choosing the best channels & tools.
3.

Execution

We leverage our expertise in implementation of your action plan and deliver results.
Meet our growth expert

Free 30-min consultation

No commitment needed
We utilize growth hacking know-how
in our marketing tools
FoxyApps
AI Apps That Generate Leads For You Automatically!
Next level Lead Magnet! Convert your website visitors to leads using AI-powered apps.
Get instant value for your website visitors

Increase engagement on your website

Automate lead generation using AI

Personalize outreach with help from GPT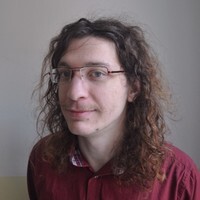 "FoxyApps is a game-changer for marketers. You can grab any AI app from their marketplace, put it on your website, and use it as a lead magnet."
— Fabian Maume -
Growth Hacker, Tetriz
Reading is the path to wisdom
This simple workaround for Sales Navigator use Google Spreadsheet to helps you find more leads.
I hunted more than 20 products on a Product Hunt. Based on this experience, I can tell that not all launches are equal.
I hunted more than 20 products on a Product Hunt. Based on this experience, I can tell that not all launches are equal.