LinkedIn Sales Navigator Search Templates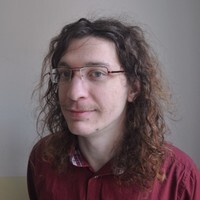 ---
Sales Navigator is a game-changing tool for finding leads on LinkedIn, offering a variety of advanced search filters to help you target your ideal prospects. With filters for industry, company size, seniority, tenure, and more, it's an invaluable resource for sales professionals.
However, one significant limitation of Sales Navigator is its paging feature. Users can only view up to 100 pages of search results, which translates to a maximum of 2500 results per search. This can be frustrating when you're looking for a large number of leads.
Overcoming Sales Navigator's Limitations with a Google Sheet Template
To work around this limitation, you can split your search into multiple searches by adding an additional filter. One effective method is to add a geographic filter and create separate searches for each state or region.
This process can be time-consuming if done manually.
That is why I created simple Google Speadsheet templates to split any search results per region!
This template can help you save time and get the most out of Sales Navigator.
By using this tool, you can enhance your searches and uncover more high-quality leads for your business.
Get The Templates!
The free version of my template can be found here. It split searches for each US state.
If you are looking for more advanced option. Check my PREMIUM TEMPLATE. It offers an option to generate searches for:
All European countries
Each Canadian provinces
Each French regions
Each German states
Each Irish counties
Each Spanish municipalities
Each Swiss cantons
Each UK's regions
You can purchase the PREMIUM version of the template here for $19.
Automate your Sales Process even More
Templates mentioned above can save a lot of time to your sales team, but you can go even one step further.
Do you want to get all the leads into an Excel Spreadsheet? Just use this automation by PhantomBuster.
If you need more help automating your sales processes, feel free to get in touch! Lead generation automation is one of our specialties. You can schedule a free call with me anytime.