Grow Your Business on Quora
80 million questions await you on Quora. This platform has a strong domain authority, and it's perfect for quickly building brand awareness and referral traffic.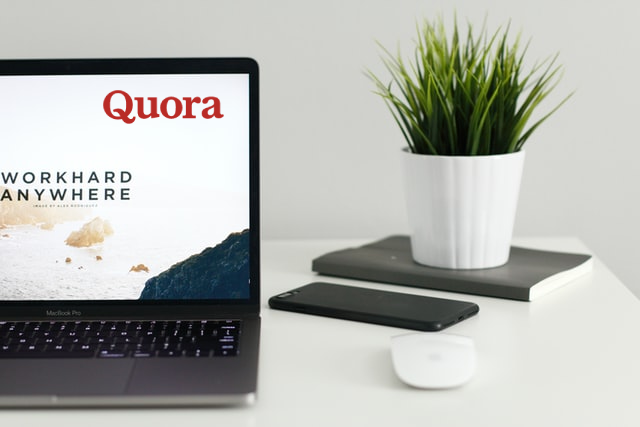 Our 4 steps process to leverage Quora:
1. Quora audit
We will identify relevant quora questions for you and prepare a detailed action plan.
We will also recommend you relevant topics to write a blog post about based on Quora data.
2. Profile build-up
Quora is a tricky channel to leverage. You cannot go all gun blasting promoting your business. You need to build some authority for your profile first.
We will help you optimize your profile. We will also provide you with a copy to answer your 15 first questions to show.
3. Quora equity building
Here is where the magic happens. We will help you answer 30 to 50 questions to build some brand equity on Quora.
This equity should generate at least 2k views per month, forever.
4. Monitoring and content distribution (optional)
We can monitor new questions for you.
We can also support your content distribution effort by sharing your newest blog posts on Quora.
Why choose us?
We consistently helped our clients to reach thousands of views per month. You can check out our case study with Filt pod if you want to see some proof.
We build the leading marketing tool for Quora marketing: QApop. We have the trust of 2000+ active users.
Ready to get started?
Book a free consultation with our Growth Hacking expert.
---
FAQ
How much does it cost?
The cost of the full marketing package will depend on the audit result. We can provide you with a Quora audit for 250$.
Each step of the process is billed separately, so you are free to implement some on your own if you wish.
Isn't it better if we write the copy in-house?
If you are a highly technical SaaS product, yes, it will be better for you to write your answer for step 3. However, we can still help you with the copy for step 2 of the process. The copy for step 2 is to help you build up your profile, and you need to follow precise copywriting rules.