Fractional CMO services
Are you ready to scale your project? Are you ready to start investing in marketing? But you don't have the budget to hire a full time CMO? Let's talk with us! We offer dedicated CMO for your project to help you run marketing experiments.
Why would you hire a fractional CMO?
According to glassdoor, even a junior CMO costs at least 7k USD per month: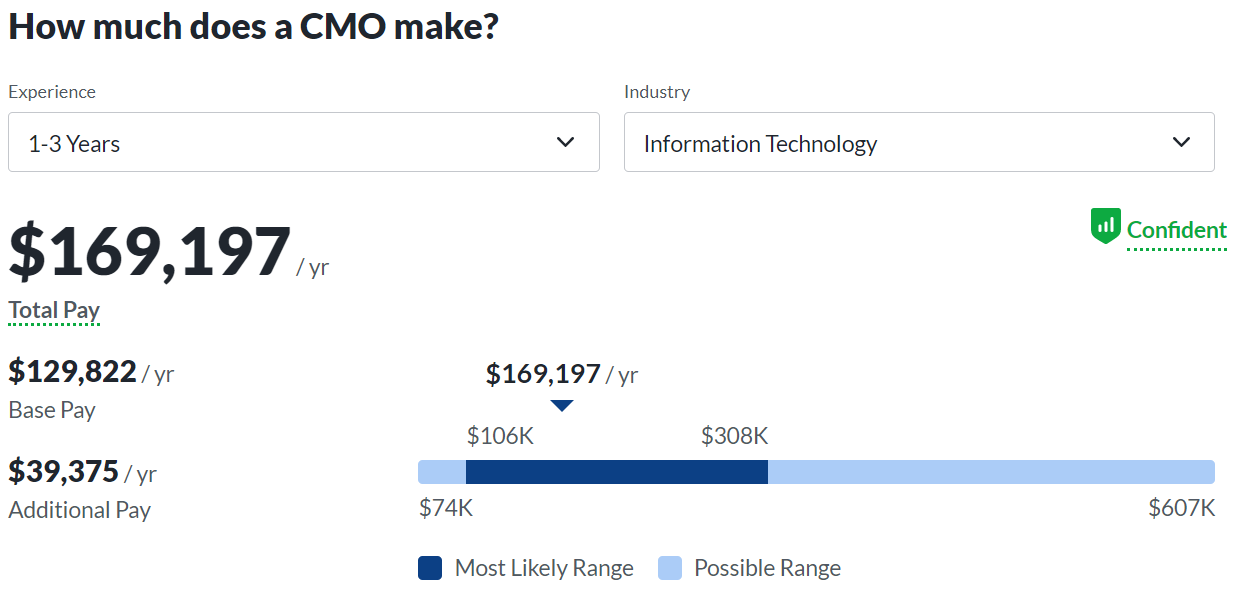 Does it mean you need at least a 7k budget to get started with marketing?
Delaying marketing experiments until you can afford a CMO would be a huge lost opportunity.

That is why we are offering fractional CMO services.
What is our offering?
Our fractional CMO offering is starting at 1k USD per month.
It includes:
Weekly call with your executive team to keep marketing aligned with your overall strategy.
We will help you prioritize and optimize your marketing activity. We will help you get the most out of your budget.
We will help you push the needle and get started. We will do the needed to get your marketing activities started.
When should you hire a fractional CMO?
Our services are relevant if:
You have a great product ready for scale-up
You already have a reasonable activation rate of over 5%
You have a monthly marketing budget of between 6k and 20k USD
In case you have less than a 6k USD monthly budget or are still pre-product/market fit we advise you to check out our mentoring offering.
Why to choose us?
By choosing our agency, you will have access to a Growth Marketing expert with 4 years of experience in SaaS marketing: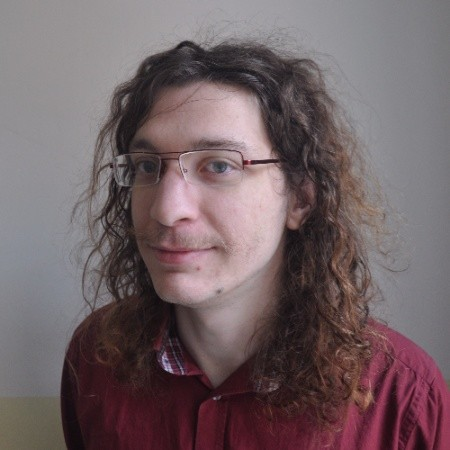 Fabian Maume
As fractional CMO for ROIVENUE, Fabian increased inbound leads flow by 130% while lower the cost per lead by 74% within 3 months.

⭐⭐⭐⭐⭐
" They are data-oriented wizards, which are good to have around when you need a different perspective on your challenges. If there's a play that involves gathering data and automating actions, They will know about it and will execute it for you. "

⭐⭐⭐⭐⭐
" They have proved themselves, not only as an creative partner for brainstorming, but also very strict analyst with sophisticated methods of research that eventually lead to business innovation and bring lots of accurate data into evaluation. "
We offer many reliable marketing and consulting services, like Quora marketing and Product Hunt launch, at a discounted price.

If you want to discuss our offer more in detail, do not hesitate to schedule a free call.